The months of May and June are really special for us as it's a month of multiple birthday celebrations!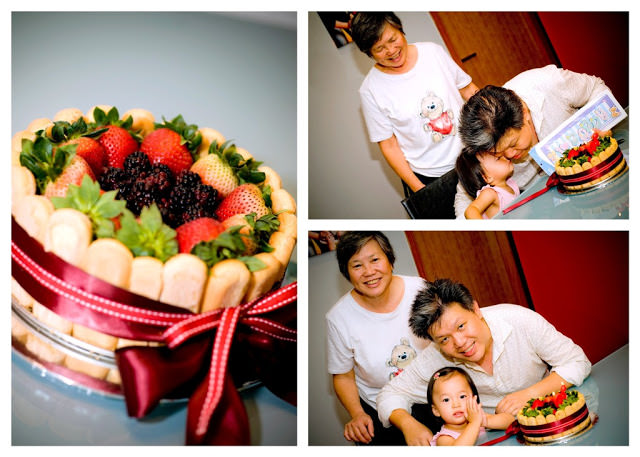 After my birthday on 11th May, it was Daddy's turn 10 days later. Dana woke up bright and early at 6.30am to sing Daddy a birthday song before he heads to work. We were so happy to have 'Ma-ma' (Daddy's Mum) here with us this year for his birthday. Ma-ma resides in Penang and shuttles between Malaysia and Australia often to visit Daddy's siblings. It's always a much treasured reunion when she stops over in SG to visit us.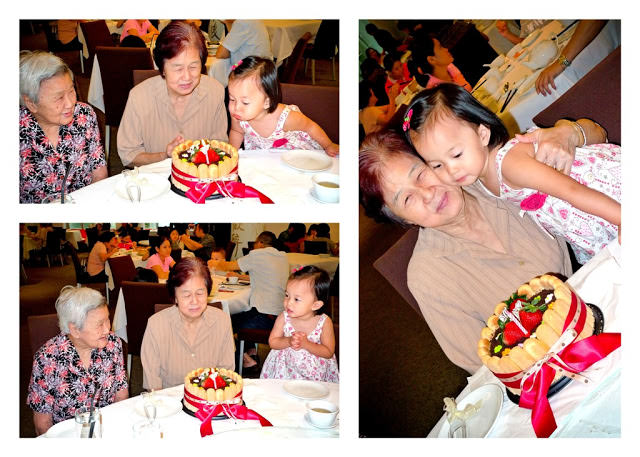 Next we celebrated 'Wai-Po' (Mummy's Mum)'s birthday on 6th June before we set off for our Church Camp in KL. We always include Great Grand-mama and Grand-aunt Judy in our celebrations so they can join in the feast!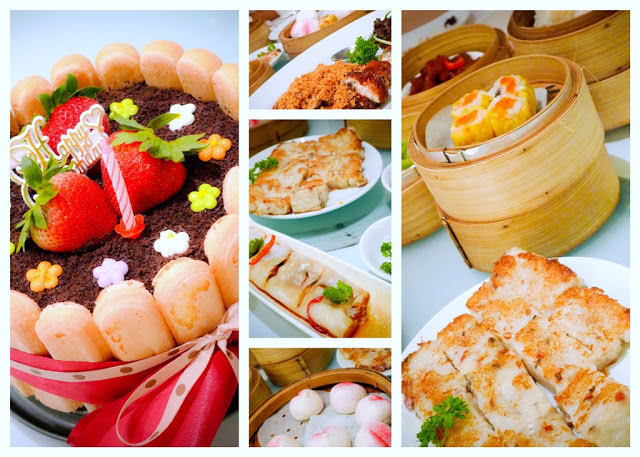 We treated 'Wai-Po' to a sumptuous Sunday DimSum Brunch at The Cathay Restaurant in Orchard. The food there's oh-so-yummy! I delight in blessing my loved ones and friends with my baking creations, and what better time to do it than on their birthdays, as a way to show our gratitude and love for them?
Last but not least, we also celebrated our helper Tri's birthday in early June. She has been with us for over 6 months now and Dana has formed a close bond with her. Even though I had a hectic week at work, I stayed up late to bake this Mango-Mirror Cheesecake for her. She was pleasantly surprised and touched.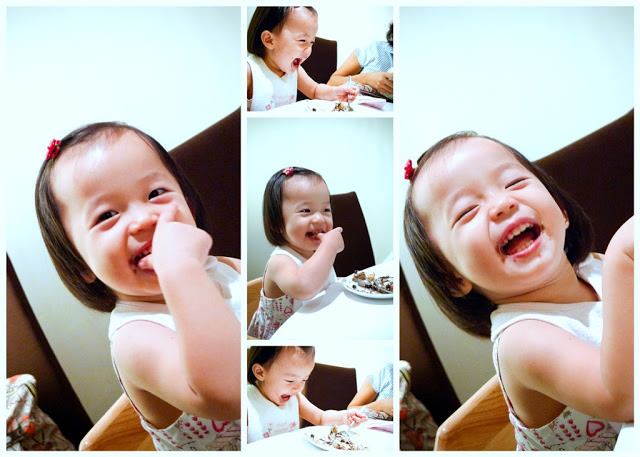 We thank God for blessing our family with these special people in our lives. May God bless them with good health, abundant joy and endless good things as they turn 1 year wiser!